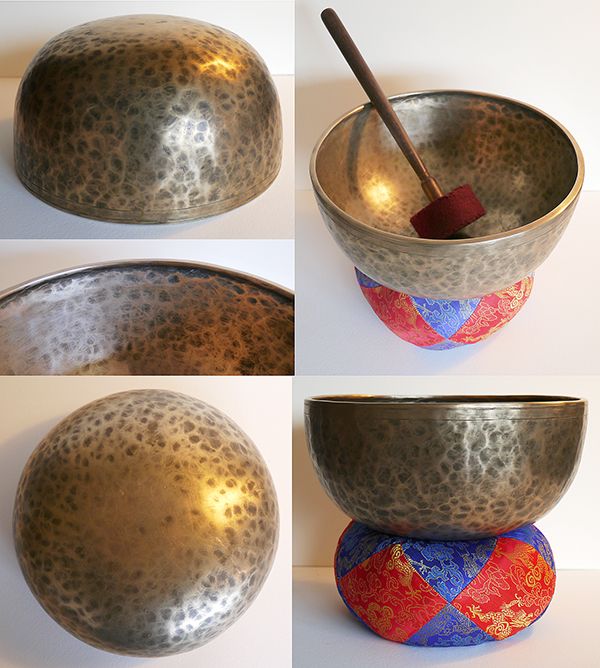 Premium Quality Bowls
Premium Quality Bowls
Premium or Superior Quality antique singing bowls are few and far between.  They are the best of the best…the finest examples of their type.  They are in great demand by collectors and specialist practitioners, and of high value because of their scarcity.  Premium or Superior Quality antique bowls are priced between £500 and £5,000 ($800 – $8,000).
They could be of any bowl type or size, large or small, but all are distinguished by a combination of superb craftsmanship, exceptional tonality, and an excellent state of preservation.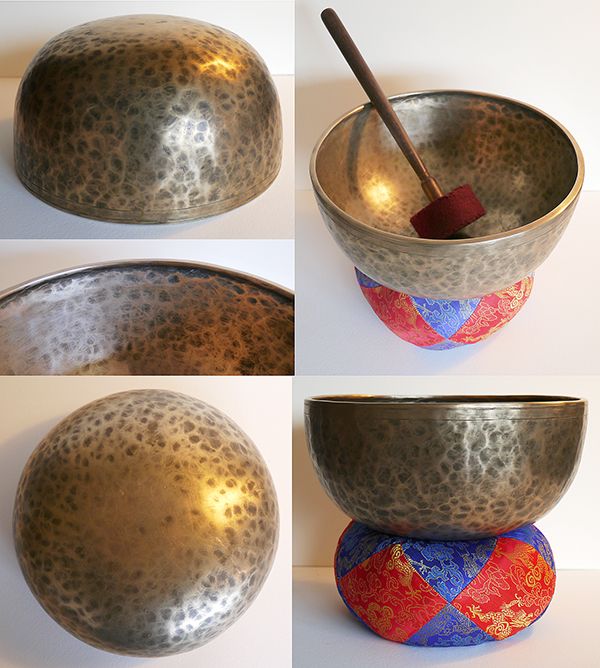 Some bowl types such as the Mani and Lingam command a higher premium because of their greater antiquity and rarity, while others such as the Jambati benefit from their immense size and weight (large examples of any bowl type will generally cost more, all else being equal).
Some bowls gain in status, and therefore value, by possessing other additional unique attributes such as talking or fountain abilities.  Others benefit from an uncommon note, concert pitch, an unusually low octave, ease of play, or perhaps an exceptionally long and sonorous sustain.  Unusual markings and inscriptions will also add value.
Anyone considering buying antique Premium or Superior Quality singing bowls should bear in mind that they are unlikely to be found in their original as-new condition…that would be an unrealistic expectation given their great age (100 – 500 years) and service, but their condition should be well above the average.
The Premium or Superior Quality antique singing bowls on this website come from two sources.  First and foremost, from our own personal collection…lovingly handpicked in the Himalayas in the 1980s and 90s by and for ourselves.  And secondly, as a result of our ongoing quest for exceptional and spectacular specimen bowls in Nepal.  These rare premium bowls are exclusively sourced for us by our long-time Tibetan friend, the foremost Tibetan bowl collector/dealer in Kathmandu with 30 years experience, and shipped to us at the rate of just 3 or 4 pieces per month.  We count ourselves privileged indeed to have exclusive access to such rare and desirable bowls…and we pay the price asked, whatever the cost!
We are proud to be able to offer a choice of these incredible old singing bowls for your consideration.  Our website usually includes several ancient Mani and Lingam bowls, a choice of 7 or more rare Naga bowls, and some of the largest and finest Jambati and Ultabati bowls to be seen outside of a museum or monastery.
Most of these premium antique bowls are seriously expensive, but we are confident that they are more than equal to any to be found anywhere in the world today.   Our premium bowl collection can be found in the 'Exceptional' category here.