Extremely Rare & Collectable Antique Iron Shaman Phurba from Bhutan
---
---
Rare Antique Iron Shaman Phurba from Bhutan
Weight 719 grams (1 lb 9 1/4 oz): Length 33cm (13 inches)
Rare Antique Iron Shaman Phurba from Bhutan
Weight 719 grams (1 lb 9 1/4 oz): Length 33cm (13 inches)
This is a rare one-of-a-kind antique cast iron shaman phurba from Bhutan. It is in excellent condition for its age and has a triple head hilt featuring a skull, a buddha head, and a crowned wrathful deity, the last two with pierced ears and movable earrings.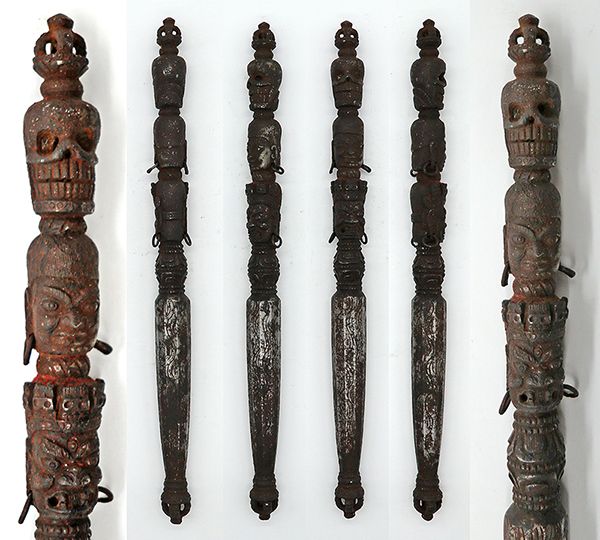 A short lotus vajra separates the heads from a multifaceted blade that is engraved with a wave motif. Both ends of the phurba uniquely features a vajra crown.
An extremely rare, interesting, and highly collectable antique Buddhist Shaman Phurba from Bhutan.