Himalayan Sad Archer Tiger Phurba 10 ¼ inches
---
---
Antique Himalayan Sad Archer Tiger Phurba 10¼ inches (26.5 cm)
Antique Himalayan Sad Archer Tiger Phurba 10¼ inches (26.5 cm)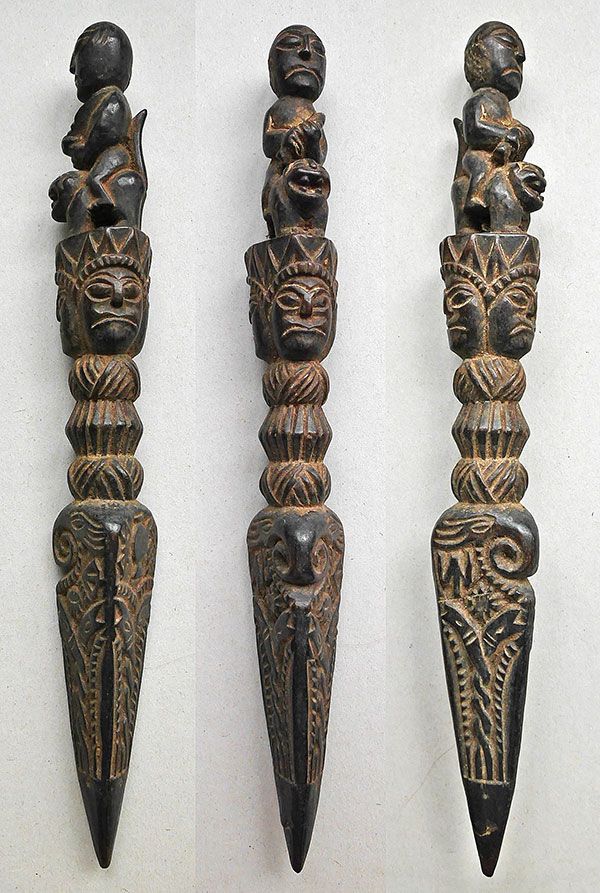 This antique rosewood Phurba is of a type favoured by Himalayan Shaman for healing and energetic work.
It features a sad-faced archer sitting astride a tiger. The tiger stands upon the the crowned head of a sad three-faced deity, each face with a down-turned mouth like the archer.
It has a dorje hilt and a nicely carved elephant Makara above a three-sided blade. There are entwined serpents or Nagas on each facet, and a variety of well carved shamanic motifs including a bell and dorje, a bumpa water vessel, a trident, and a sun and moon.
This unusual wooden Phurba is in excellent condition.
I was recently asked to grip a similar phurba between my hands during a shamanic healing ritual in Nepal.