Interesting Small Antique Singing Bowl – C5 (524Hz)
---
---
Antique Singing Bowl. Note: C5 (Root Chakra)
Weight 0 lb 13 oz. (371 grams). Size 12.5 x 6 cm (5 x 2 ½ inches)
Antique Singing Bowl. Note: C5 (Root Chakra)
Weight 0 lb 13 oz. (371 grams). Size 12.5 x 6 cm (5 x 2 ½ inches)
This unusual little antique bowl has been beautifully crafted and has an attractive golden bronze colour. It has strong even walls and a slightly raised centre surrounded by circles that have been worn faint over time. There is a matching depression underneath, and decorative bands around its scooped neck and hip.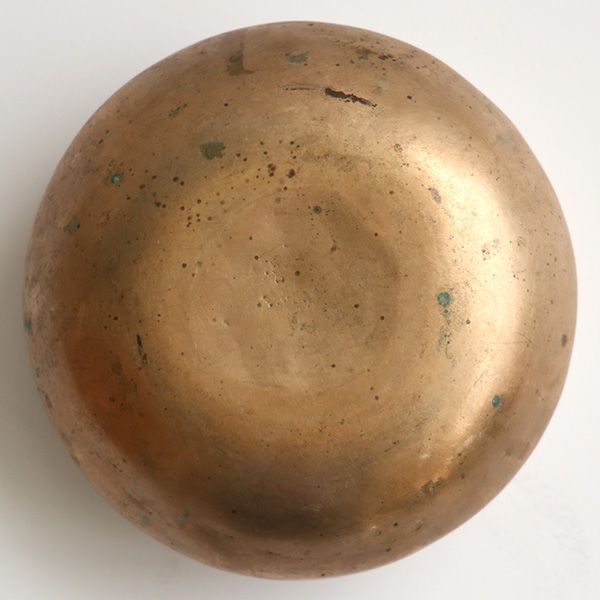 The fundamental note is a good fifth octave C (524Hz) when struck or played around the rim with a wooden ringer.
This interesting little bowl is basically clean and in good structural condition.
A Tibetan silk brocade cushion and a ringer are included in the price.
Note: Audio clips coming soon.