Large Antique Naga Singing Bowl – E4 (328Hz)
---
---
Antique Naga Singing Bowl. E4 (328Hz) Solar Plexus Chakra
Weight 3 lb 15 ¼ oz (1.34 kilos). 19 x 13 cm (approx. 7 ½ x 5 inches)
Antique Naga Singing Bowl. E4 (328Hz) Solar Plexus Chakra
Weight 3 lb 15 ¼ oz (1.34 kilos). 19 x 13 cm (approx. 7 ½ x 5 inches)
This large, full-bodied, and heavy antique Naga or Pedestal Singing Bowl has a powerful middle E fundamental (328Hz) and is very responsive and easy to play.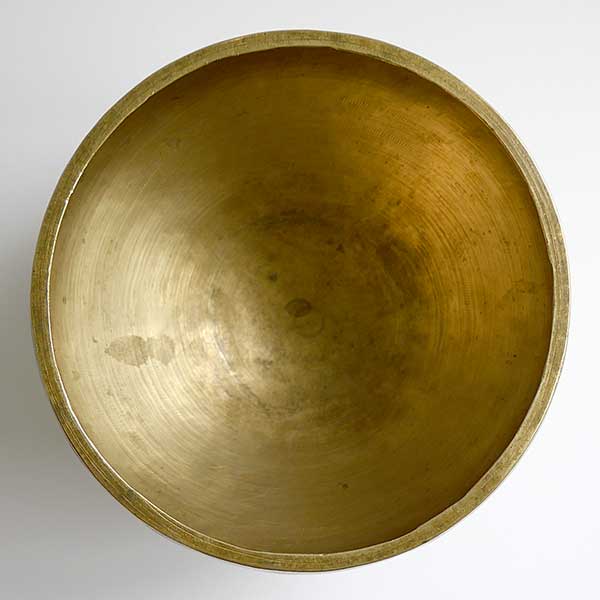 It is a very substantial bowl with thick walls and a well constructed pedestal. It has a finely grooved lip, multiple decorative bands encircling the outer rim, and a tiny circle at its centre.
The structural condition of this bowl is excellent, and it is basically clean but has some light staining here and there.
A double-ended teak and suede ringer is included in the price.
{audio}naga1340.mp3{/audio}
Listen: (3 struck notes and 1 played note)