Rare Antique Shaman Protective Birthing Mala
---
---
Antique Magical Protective Birthing Mala
Antique Magical Protective Birthing Mala
This rare antique Shaman Birthing Mala comes from the Magar people who live in the foothills of Eastern Nepal. The carved wooden centrepiece measures approximately 15 x 8 cm (6 x 3 inches) and features a birthing figure and child, a monkey, and flowers of life. The back is plain.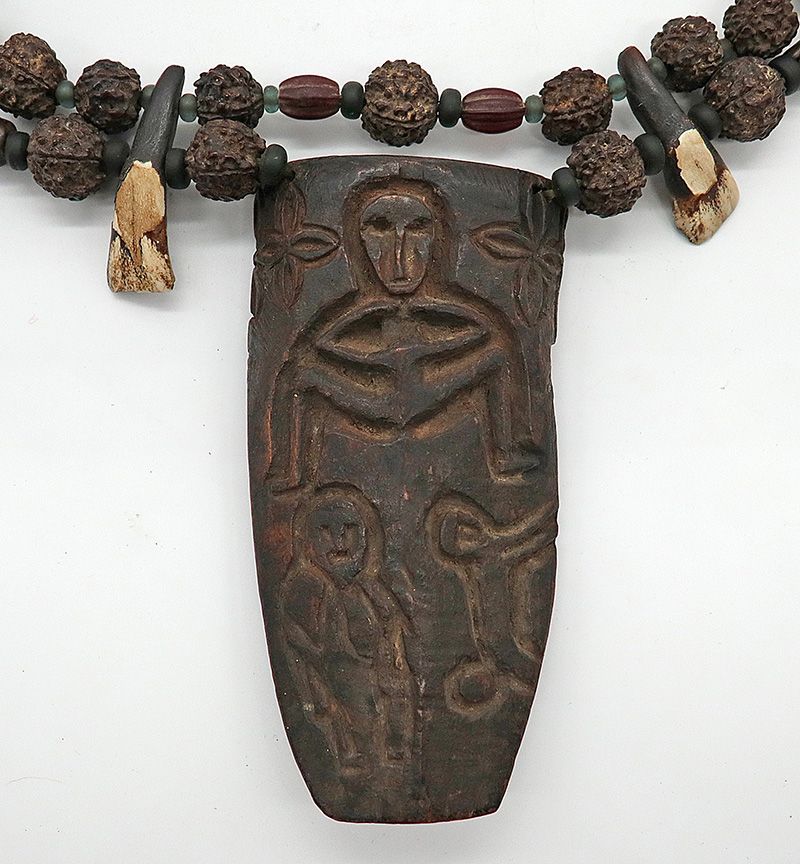 The necklace is composed of an unusual double string of sacred 5-sided Rudraksha seeds (representing Shiva in his form as teacher) separated by green and red glass beads, intersperced with lead beads and 6 protective Yak teeth.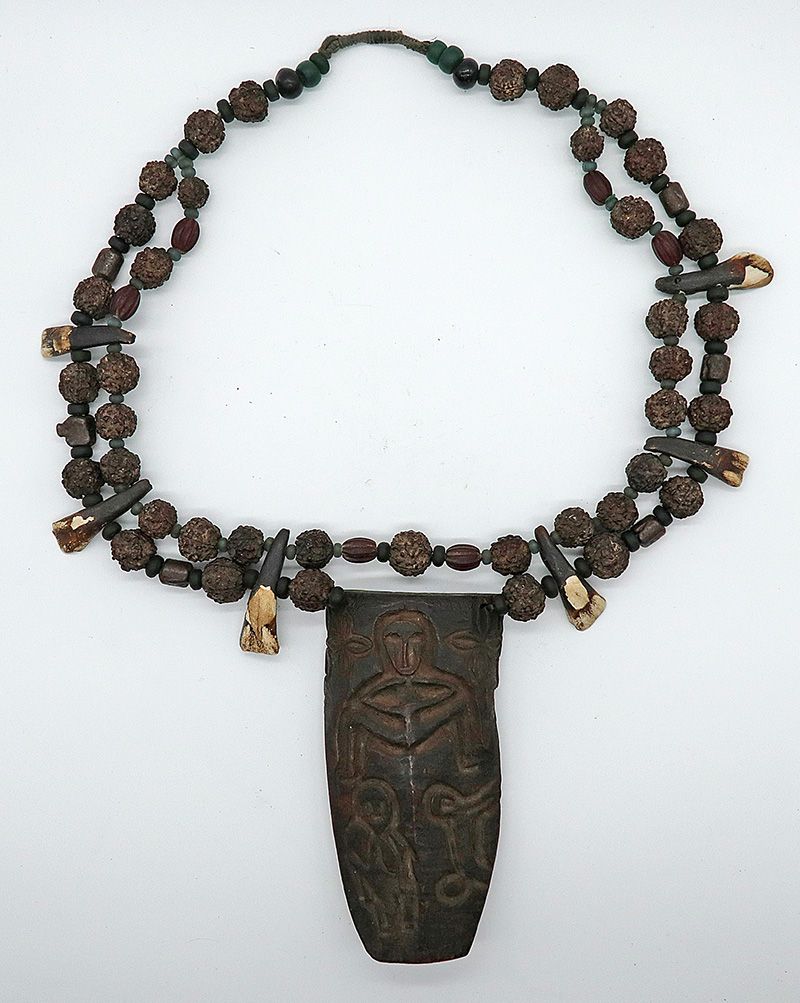 This Mala probably dates from the 1800s and is in excellent museum quality condition. It weighs 352 grams (12 ½ oz) and its closed length is approximately 50cm (20 inches).
A very rare and highly collectable antique Shaman Birthing Mala!