Rare (Circa 1800) Singing & Talking Bowl in 'As Found' Condition – G#4
---
---
Antique Singing & Talking Bowl. G#4 (Throat Chakra)
Weight 946 grams (2 lb 1 ½ oz). Size 18.5 x 8 cm (7 ¼ x 3 ¼ inches)
Antique Singing & Talking Bowl. G#4 (Throat Chakra)
Weight 946 grams (2 lb 1 ½ oz). Size 18.5 x 8 cm (7 ¼ x 3 ¼ inches)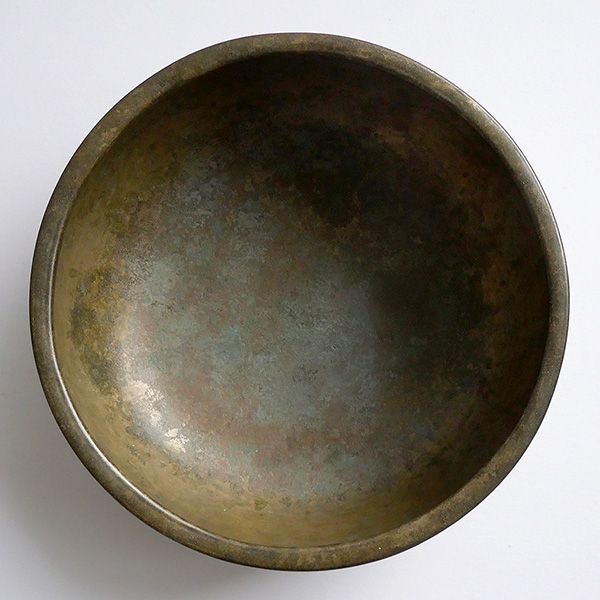 This is a singing bowl that I would leave exactly as it is and definitely NOT clean. It's a lovely example of this low profile bowl type.
I love that much of its physical life history is in evidence. It has the most wonderful coloration and patina, and just scream antiquity!
It's a sonically interesting bowl too…with a nice middle octave G# voice when struck or played, and with talking ability if struck and rocked with a little water inside.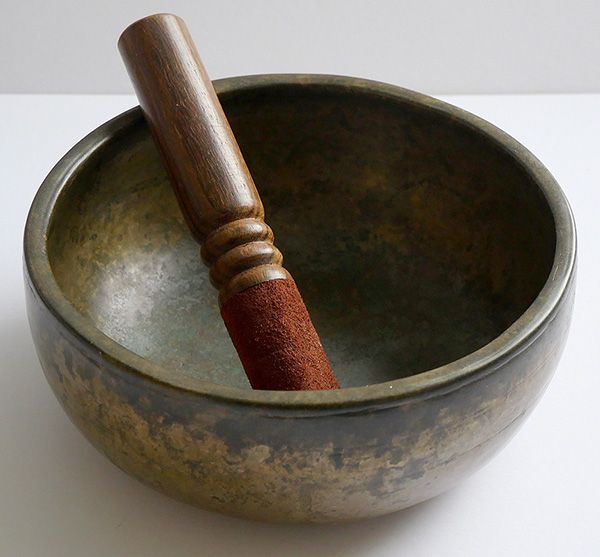 A Tibetan silk brocade bowl cushion and a double-ended teak and suede ringer are included in the price.
Note: Audio clips coming soon.