Rare Large 'As Found' Antique A4 Lingam Singing Bowl – Half Price Restoration Project
---
---
Antique Lingam Singing Bowl. Note A4 – Third Eye Chakra
Weight 1.59 kilos (3 lb 4 ¾ oz). Size 21.5 x 9 cm (8 ½ x 3 ½ inches)
Antique Lingam Singing Bowl. Note A4 – Third Eye Chakra
Weight 1.59 kilos (3 lb 4 ¾ oz). Size 21.5 x 9 cm (8 ½ x 3 ½ inches)
This fabulous large 18th century Lingam Singing Bowl is in its "as found' condition, with lots of surface copper oxidization, but otherwise unflawed and with all its original detail intact and well defined. The fundamental note is a middle A (436Hz) when struck or played, although the bowl needs cleaning and the rim polishing to liberate its voice.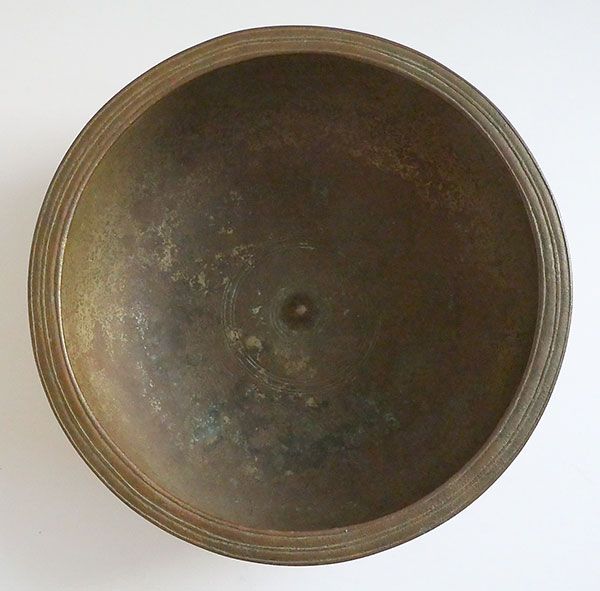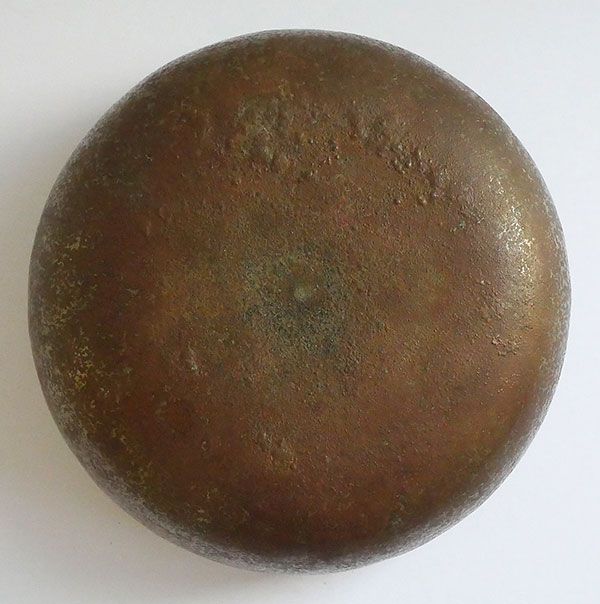 Antique Lingam bowls are rare and very hard to come by, and this particular bowl has an uncommon form. A particularly nice feature is its large triangulated grooved lip and the decorative bands that form a collar below the rim. There is a small but prominent lingam at its centre surrounded by two sets of concentric circles. The underneath appears flat but there is a suggestion of a small navel in the middle.
This rare antique Lingam Singing Bowl would make a perfect restoration project!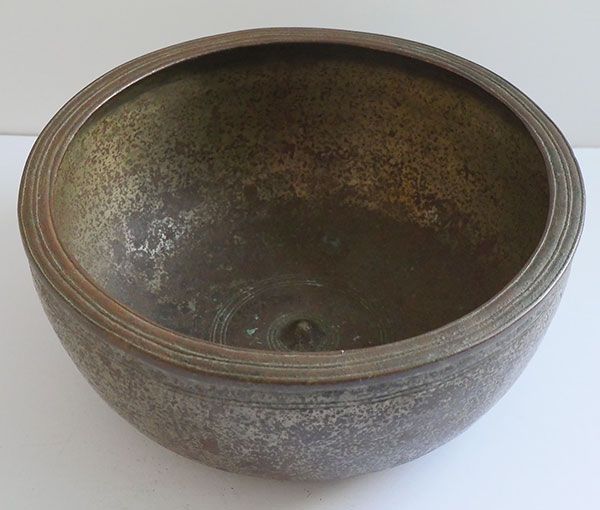 A Tibetan silk brocade bowl cushion, a padded striker, and a ringer are all included in the price.
Note: Audio clips coming soon.