Small Antique Naga Singing and Healing Bowl – F#5 & Inscription
---
---
Antique Naga Singing Bowl. F#5 (Heart Chakra)
Weight 443 grams (0 lb 15 ½ oz). 11 x 7 cm (approx. 4 ¼ x 2 ¾ inches)
Antique Naga Singing Bowl. F#5 (Heart Chakra)
Weight 443 grams (0 lb 15 ½ oz). 11 x 7 cm (approx. 4 ¼ x 2 ¾ inches)
This small antique Naga Singing and Healing Bowl has a fifth octave F# (745Hz) fundamental when struck or played around the rim with a ringer. It's a very responsive bowl and easy to play.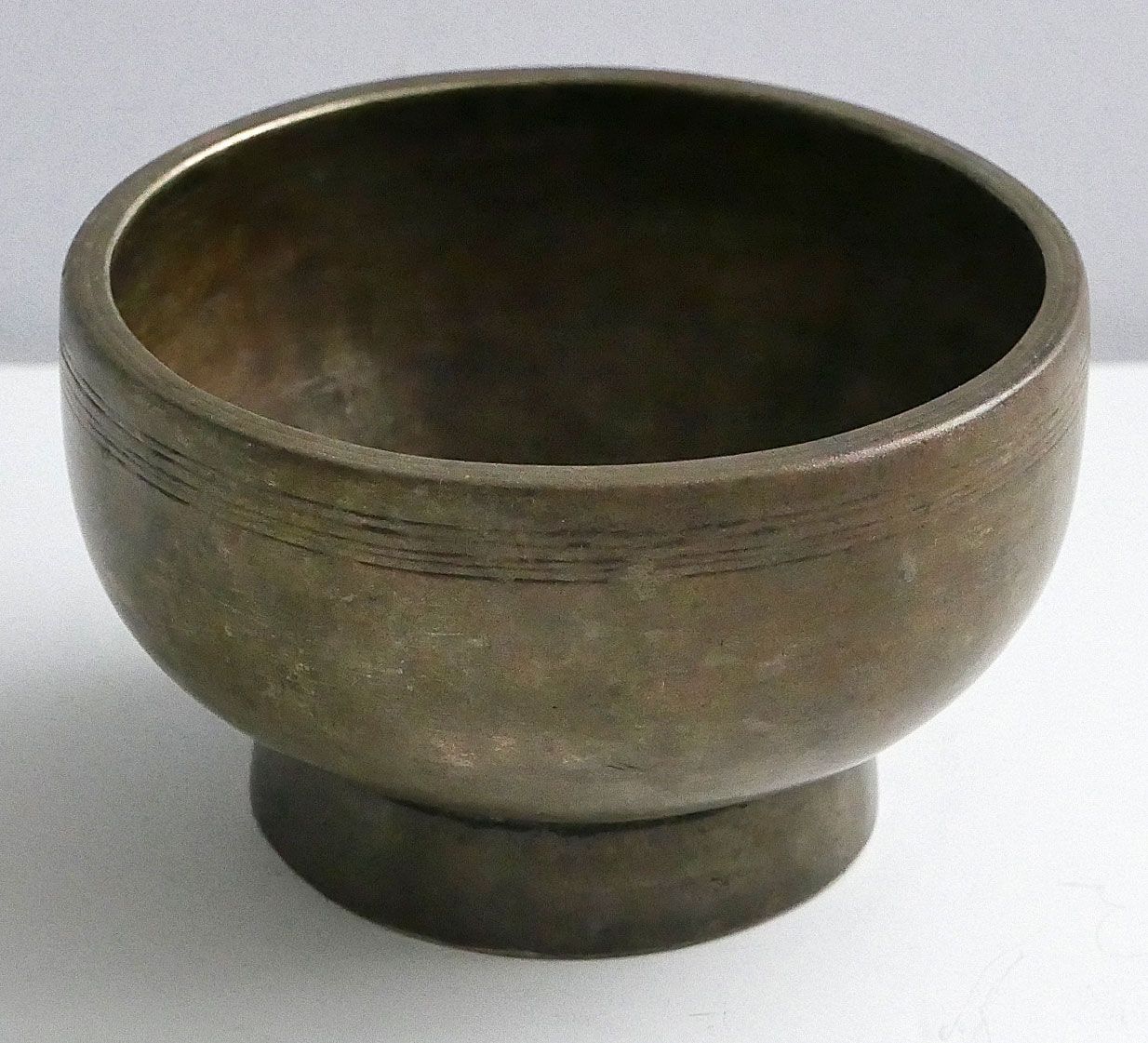 This is an older top quality specimen with thick walls, a grooved lip and decorative bands forming a collar around the rim. It also benefits from an inscription, although this is now faint.
It is in excellent structural condition despite an apparent tiny chip (of no consequence) at the bottom edge of the supporting ring that was almost certainly caused during manufacture.
This little bowl is a good example of the Naga or pedestal bowl form, and it has an attractive antique bronze patina acquired over a lifetime of service.
A double-ended teak and suede ringer is included in the price.
Note: Audio clips coming soon.