Superior 11" Antique Jambati Singing Bowl – Superb D3 & A4 Voices
---
---
Antique Jambati Singing Bowl. Note D3 (146Hz) Sacral Chakra
Weight 2.07 kilos (4 lb 9 oz). Size 28 x 13.5 cm (11 x 5 ¼ inches)
Antique Jambati Singing Bowl. Note D3 (146Hz) Sacral Chakra
Weight 2.07 kilos (4 lb 9 oz). Size 28 x 13.5 cm (11 x 5 ¼ inches)
This is a superior quality antique Jambati Singing Bowl with two superb voices…a third octave D fundamental (146Hz) with a long sonorous sustain when struck or played around the rim with a suede ringer, and a middle A (448-452Hz) when a wooden ringer is employed.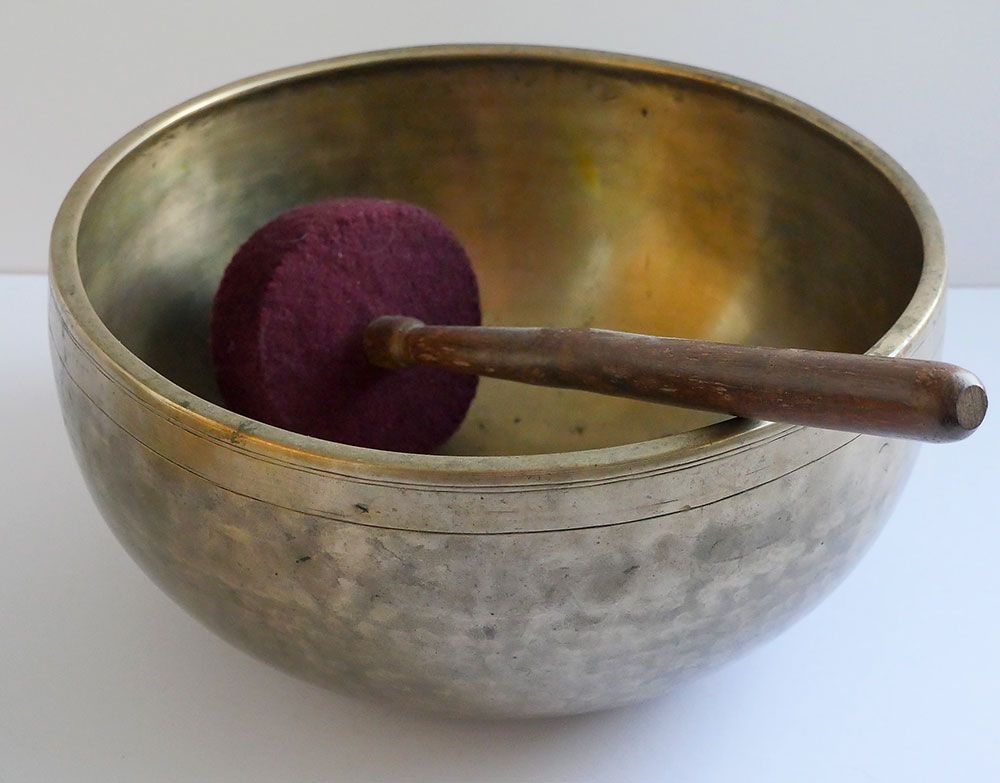 This lovely old bowl has been beautifully crafted and has great aesthetic appeal. The surface of the outer wall is particularly attractive with its myriad of small hammer marks that subtly reflect the light. It has an excellent smooth triangulated lip and a banded collar around the rim.
The structural condition of this bowl is excellent.
A Tibetan silk brocade bowl cushion, padded mallet, and a ringer are all included in the price.
{audio}jambati2.07d3.mp3{/audio}
Listen: (2 struck notes and 2 played notes, suede ringer then wood)