Two Small C#6 Mani Singing Bowls – Antique and Modern
---
---
Two Small Mani Singing Bowl. C#6 (1113 & 1121Hz) Root Chakra
Weight 884 & 466 grams. 4 ¾ x 2 ½ inches & 5 x 2 ¼ inches
Two Small Mani Singing Bowl. C#6 (1113 & 1121Hz) Root Chakra
Weight 884 & 466 grams. 4 ¾ x 2 ½ inches & 5 x 2 ¼ inches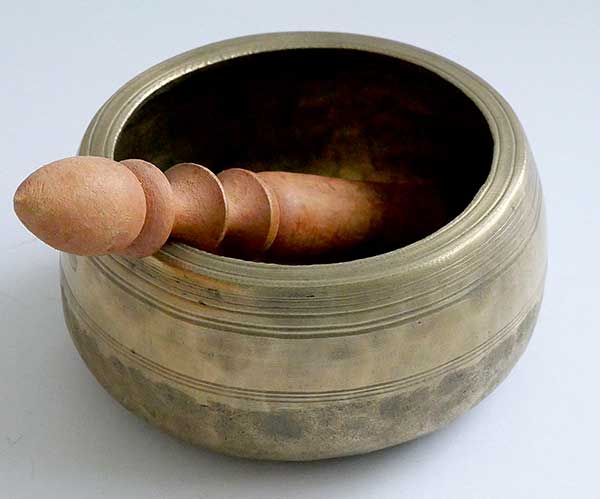 Two small Mani bowls for the price of one!
The first one (right) is an exquisite and heavy modern reproduction Mani with all its features intact.
The one below is a genuine antique, perhaps 200 years old, that has had most of its decorative features worn away during its long life.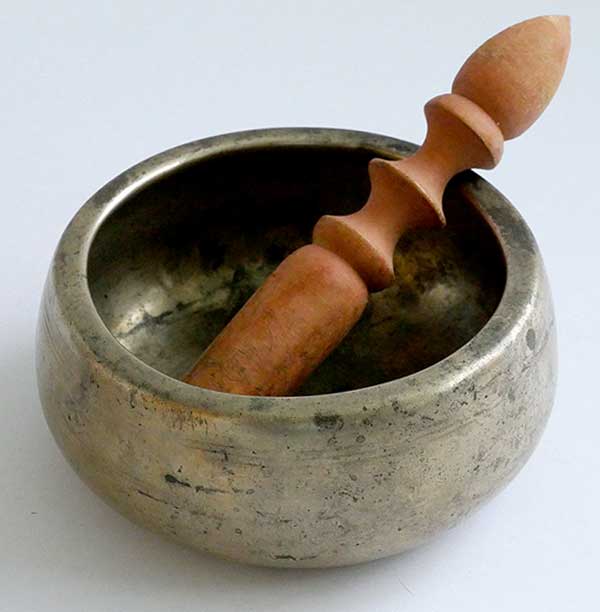 Both bowls have good sixth octave C# voices when struck, and both have rim notes that need coaxing to sing.
Two ringers are included in the price.